Jackpot Village Casino Review – Is it your Lucky Day?
Jackpot Village is a modern online casino with a familiar black and gold colour scheme. While the homepage may not score many points for creativity, it certainly makes up for it with its de-cluttered layout and design.
A clear and concise layout is not the only compliment we can give to Jackpot Village. The site itself looks like they built it with touchscreen devices in mind. The casino has many user-friendly features, including a favouriting system, categories to refine your selection, and a search bar.
Jackpot Village also implements multi-play functionality, allowing you to play up to four casino games at one time. This feature splits your screen into separate sections and does not alter any of the game's functionality. It's an excellent feature for players who like to monitor live game shows while spinning the slot reels.
Besides looks and wonderful tools, Jackpot Village has a fantastic array of casino games. Including a superb choice of live games, an excellent variety of table games, and hundreds of slots. It's fair to say that the first impressions of Jackpot Village are impressive and professional.
Before we jump into the details, how do we classify online casinos and is Jackpot Village a good one? Here at the 10 Best Online Casinos, we are looking for the very best online casino experiences. That means we favour casinos that cater to as broad an audience as possible. Sure, having a great selection of slots is nothing but a good thing, but if it means other areas get overlooked, then you won't see them on our site.
We only want to recommend the casinos offering an inclusive experience for everyone. Whether you are trying to play roulette, live games, or slots, we want the casino to have an excellent choice of everything.
Jackpot Village Bonuses & Promotions
Jackpot Village casino NZ has a familiar three-stage welcome bonus, which means you get a reward each time you make a qualifying deposit for your first three payments.
The first stage of the welcome bonus at Jackpot Village casino is a 100% deposit match up to £600. This stage also includes 500 loyalty points and 50 bonus spins for the Book of Dead. When you make a second deposit, 25% of it will be matched up to £800 and includes 25 bonus spins for Starburst. The third and final deposit is a 50% match up to £500 and includes 30 bonus spins for Gonzo's Quest.
If you are the type of player that does not want to deposit thousands at a time, then Jackpot Village is a fantastic option to consider. Several online casinos on our list will match deposits up to several thousand pounds, making it difficult for players to get the most out of the promotion. Here at Jackpot Village, each stage of the deposit is under a thousand, so you won't feel you're missing out.
Can you get Casino Promo Codes?
Jackpot Village has several promotions running beside the attractive welcome bonuses. One such promotion is the Village Fete, where each month players can win a share of £10,000. To qualify for the giveaway, you must deposit at least £20 and meet the wagering requirements.
The casino also has a section where you can enter promo codes that get sent out via email. During our time with Jackpot Village, we did not receive any promotional codes.
Another promotion at Jackpot Village casino involves a loyalty point system. For every 1000 loyalty points you amass, you can claim back £5 in bonus funds, subject to wagering requirements.
Any Free Spins?
At Jackpot Village, they include free spins as part of a three-stage welcome bonus. Once you make three qualifying deposits, you will receive over 100 bonus spins for Gonzo's Quest, Book of Dead, and Starburst.
After you have used these bonus spins, you could receive extra spins for other slots if you opted in for emails and other forms of communication. When you sign up to Jackpot Village, they will ask you to opt in for emails and marketing information. Choosing not to receive any forms of communication from the casino will ensure you won't get any more bonus spins.
No Deposit Promotions
Online casinos in NZ change their promotions throughout the year, which is good news for you, as who doesn't like free stuff? It also means that keeping up to date is even more challenging for us. At the time of writing, Jackpot Village did not have any no deposit bonuses or promotions. If this changes for any of our reviewed casinos, we will try our best to update the review.
How Good is the Slots Selection?
There is a fantastic array of slots available at Jackpot Village, with a large focus on progressive jackpots. If you are unsure what a progressive jackpot is, it's best described as a jackpot that increases each time someone plays.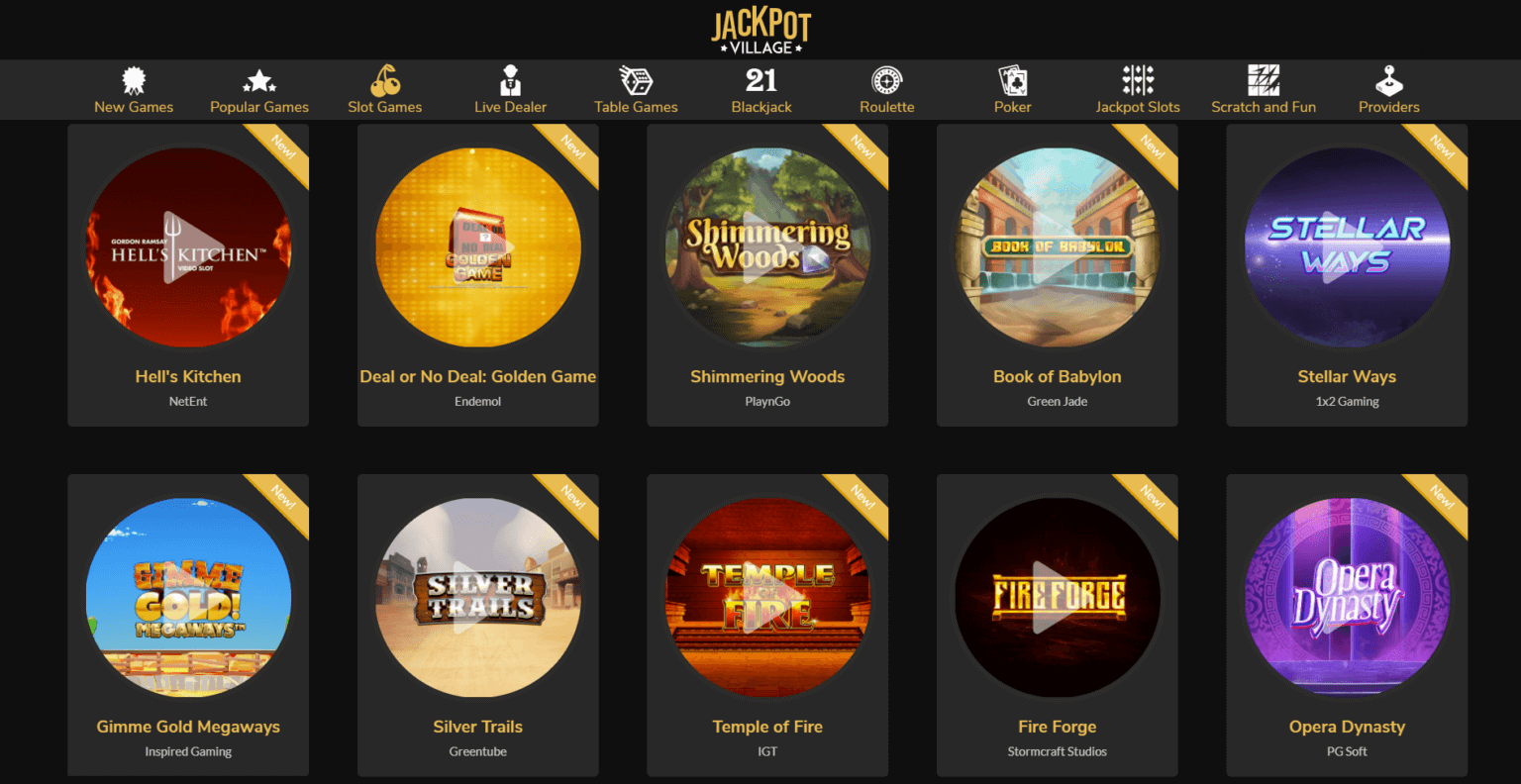 What makes Jackpot Village casino nz stand out is the choice of over 60 progressive jackpot slots from a range of developers. Progressive slots like Monopoly Big Spin, Rainbow Riches Pots of Gold, and various Deal or No Deal games are great places to start for new players.
If you aren't a fan of progressive slots, Jackpot Village has more than enough standard slots to keep you entertained. There are hundreds of different slots to choose from, including big developers like Play'n GO to lesser known names like Green Jade. Jackpot Village has an abundance of options from developers of all shapes and sizes.
If you were looking for an online casino just to spin the reels, Jackpot Village is a great addition to the 10 Best Slot Sites.
Live Dealer Games and Variety
Jackpot Village has a comprehensive range of live dealer games. The array of live games includes casino classics like roulette and modern-day twists like Monopoly Live. Whatever live dealer games you are looking for, you will find an abundance of choice at Jackpot Village.
The range of options at Jackpot Village are clearly displayed and updated regularly on the live games page. Live tables show how many people are playing and even the last few results, making it easy for you to jump in at just the right time. As mentioned above, there are many tables to choose from, allowing you to move around if you feel the table has gone cold.
If you were looking for a mix of live table games and live game shows, Jackpot Village does not disappoint. The game shows you can choose from include Lightning Roulette, Crazy Time, and Deal or No Deal Live – to name-drop a few.
If you are looking for an online casino with an even better selection of live casino games, read the Casimba review or check out Lumicasino.
Does Jackpot Village have Blackjack?
There is an excellent assortment of blackjack games for players looking to hit the live tables and a good range of alternatives for players looking to take on the computer. Both options include side bets, so there is enough here to keep even the most competitive players entertained.
The live tables range from minimum bets of a couple of quid to hundreds per hand. There are often multiple tables for each betting type, so you are free to change tables if you don't like the croupier. In the unlikely event that the 80 live blackjack tables are full, you can bet behind for pennies each hand.
If you wanted to avoid the live tables, Jackpot Village casino has plenty of online blackjack games to keep you entertained. While they don't have every single blackjack game ever created, Jackpot Village has an ample amount of options, scoring it highly on the 10 Best Online Blackjack Sites.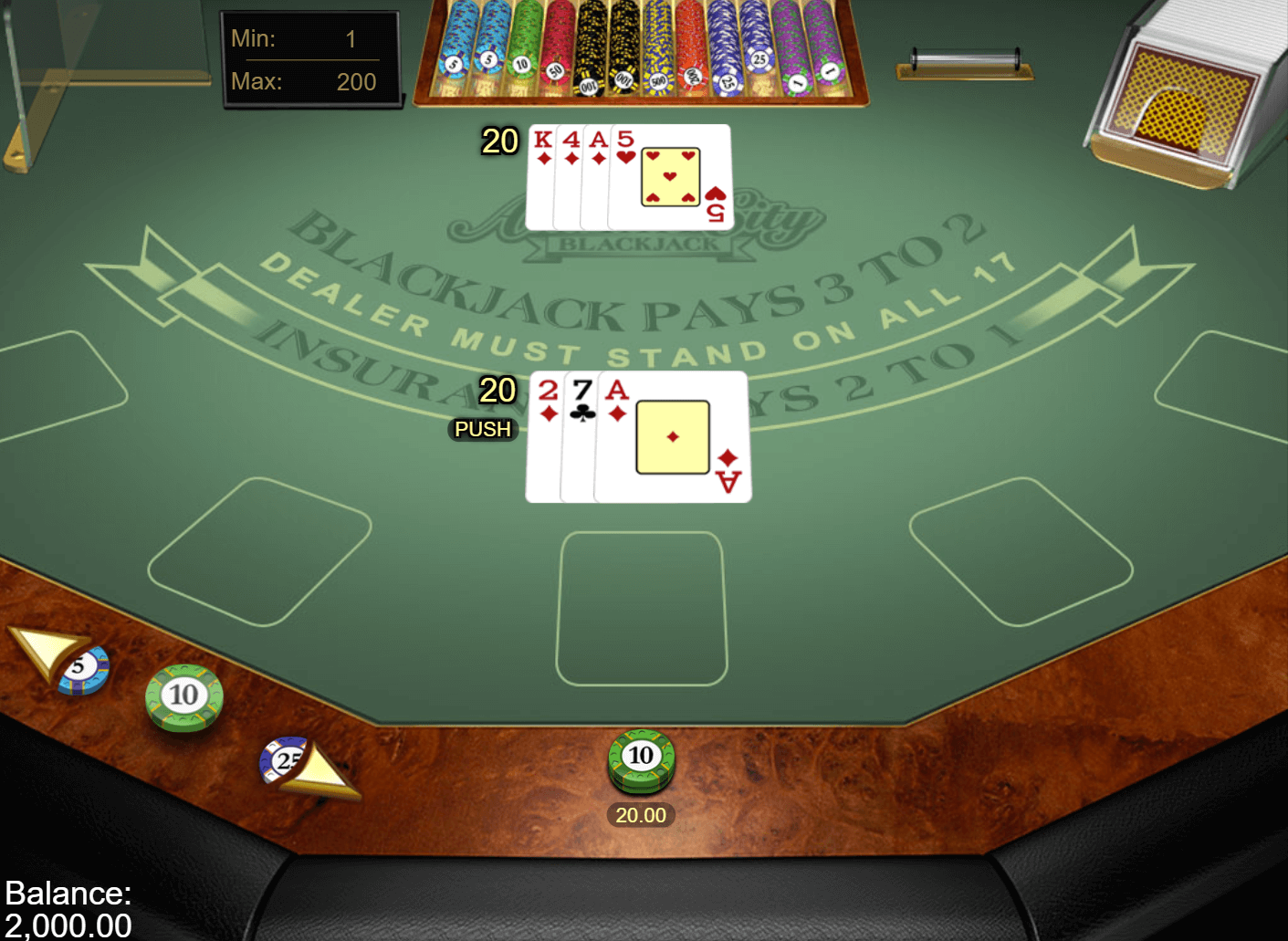 Is there Roulette?
Once again, the array of roulette games at Jackpot Village is sure to satisfy even the fussiest of players. Which helped earn Jackpot Village a place on the 10 Best Online Roulette Sites.
The live roulette options include Lightning, Double Ball, Auto, American, European, and French Roulette – to name a few. There are usually multiple tables for each type of roulette, allowing you to jump from table to table.
The selection of online roulette games is also comprehensive and varied, with titles from Microgaming and NetEnt. Once again, there are several roulette games to choose from, which is especially useful in situations where the graphics or sound effects become annoying.
Jackpot Village would be a fantastic casino to visit if you were looking to play roulette. Whether you are looking for the latest live tables or online roulette developed by casino icons, Jackpot Village has it all.
Are there Multiple Types of Poker?
The array of poker games at Jackpot Village is also surprisingly comprehensive. There are multiple live poker tables, including four types of Texas Hold'em. If you aren't a fan of classic hold'em or Two Hand Casino Hold'em, Jackpot Village also supports live Three Card Poker and Caribbean Stud.
If you didn't want to only play live poker, the online poker options are also quite appealing at Jackpot Village. Not only are casino icons like Jacks or Better available, but there are multiple versions to choose from. This also applies to Texas Hold'em, as there is an abundance of options to consider. Lastly, if none of the above tickled your fancy, there is Mississippi Stud, DJ Wild Stud, and Fortune Pai Gow Poker to fall back on.
Is Jackpot Village a Mobile Casino?
Jackpot Village has given a lot of thought and consideration to players on mobile devices. Not only is the site well designed for tablets, but it also works nicely on devices with relatively small screens. All the text and game icons resize nicely, leaving no text illegible or game icons too small to recognise.
Several features are included on the mobile version of Jackpot Village that makes finding the game you want to play quick and easy. One such ability is having the choice between viewing the games in a list or just their icons. Recognising icons is a quick and easy way to find your favourites, however, the list view allows for more results to be displayed at a time.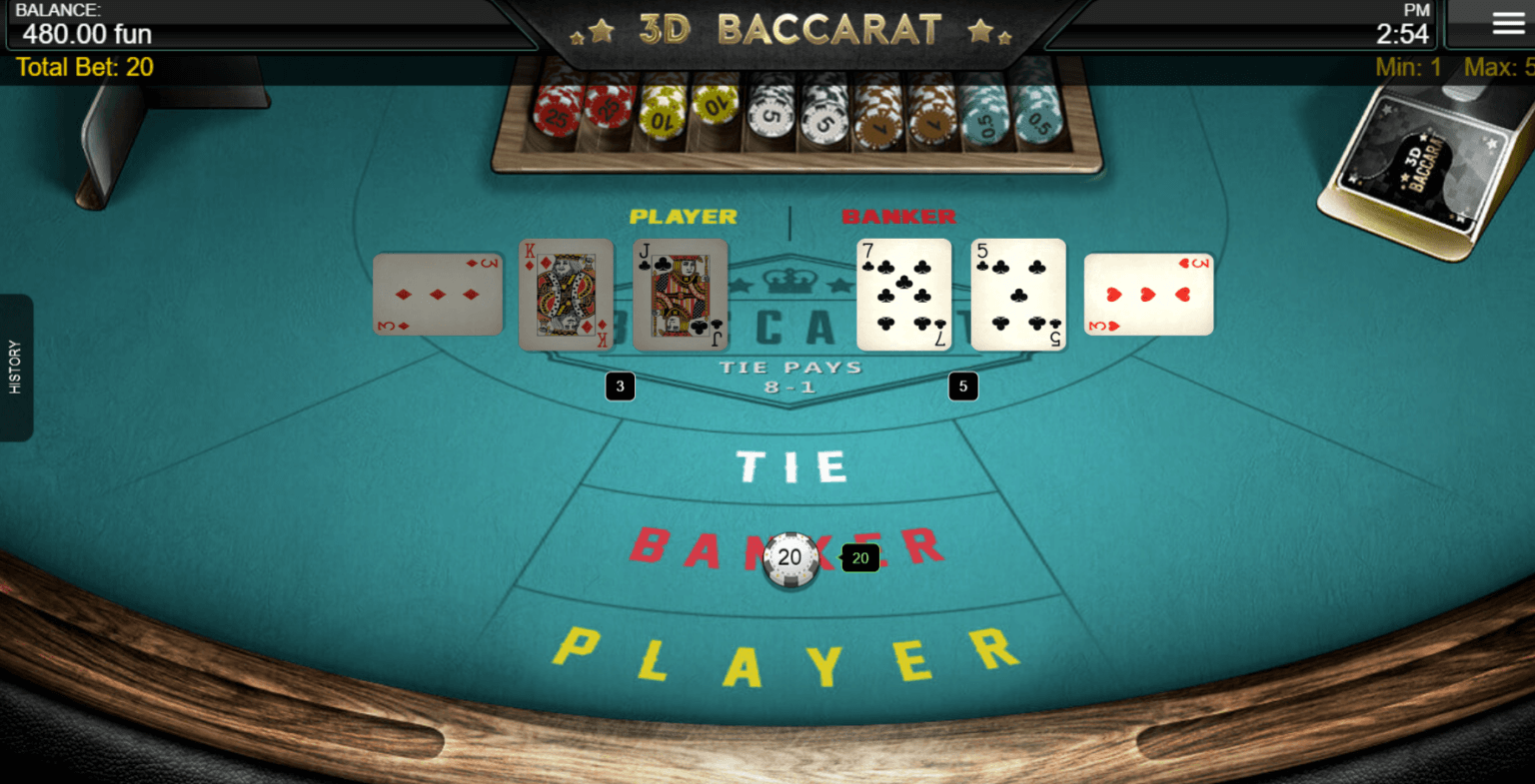 Another mobile-friendly feature is the favouriting system. You can add any game to your favourites list, which always appears at the top of the page. While searching for the game you want to play is relatively quick, having it favourited is even quicker.
Many of the casino games have support for playing in both landscape and portrait orientation, allowing you to play one-handed or on the go.
If anything brings Jackpot Village down, it was the lack of support for the multi-play feature on mobile. While some devices are too small for playing four games at once, many tablets could easily handle the strain.
Overall, our mobile experience at Jackpot Village was positive. If you are looking for an online casino with standalone mobile apps on Android and iOS, read our Dream Vegas review.
Jackpot Village Withdrawal Times
Jackpot Village was above average for withdrawal speeds after we made our first withdrawal. The very first withdrawal took exactly three working days, the next few took either two days or fewer to appear in our account. Which is notably quicker than the industry average of three days.
Overall Impressions of Jackpot Village
Our impressions from Jackpot Village Casino in New Zealand are overwhelmingly positive. The theme, loading times, and page layout are all easy on the eye and intuitive. Jackpot Village just seems to do everything relatively well, meaning nothing gets neglected.
That feeling of consideration stretches to mobile devices, as the experiences with touch screens proved to be consistent and trouble-free – no matter which browser or device we used. The mobile experience is a simplified version of the normal Jackpot Village site, which can be a tad too simple in some situations. Being able to jump right to poker, live games, or blackjack is essential for daily players, yet all the above falls into one category on mobile.
But if the only issue with an online casino is, it's missing a category, then it shows how problem-free the casino experience is. Jackpot Villages' issues are superficial, meaning that you can have a perfectly good time without even noticing them.
Jackpot Village might not be a name that everybody talks about, but that doesn't mean it's doing a terrible job. If Jackpot Village was the very first online casino you tried, you would be in very good hands!
Pros & Cons
24 hour withdrawal time frame - once processed
Live chat is open 24/7
Mobile friendly design
Home to over 70 gaming providers
UKGC Approved
There are few video poker games available