The Grand Ivy Casino Review
The Grand Ivy casino is a sophisticated with a lot of character and charm. Normally, online casinos can come across as cheesy or cliché, but that is not the case here. They have a fantastic range of casino games which, when combined with the aesthetics, makes for an excellent experience.
Our first impressions of The Grand Ivy casino set it apart from your traditional online casino. The black and gold colour scheme may not be unique in the world of online gambling, but they use it to perfection in this establishment. Without a doubt, the impact the theme has when loading up the site is resoundingly positive. The sleek and elegant design complements the colour choice, putting you in the right frame of mind for risking your cash.
Besides the looks, the casino's functionality is one of its strongest features. There are three different views for you to flick between while browsing casino games. You can minimize the game categories toolbar on the left-hand side to take up less space; every tool at the casino feels tailored for you.
Both the search bar and the game genres follow you down the page as you browse, allowing you to jump to a different casino game in a click. The graphic showing the latest winners gives you a great insight into what other people are playing; and where they are winning.
Everything above combines into a truly unique experience that stands out for all the right reasons. If casinos were as functional and easy on the eye as The Grand Ivy casino, then there would be no such thing as a bad site.
The Grand Ivy Casino Welcome Bonus & Promotions
Casinos use welcome bonuses to get players signed up, and promotions for existing players to stay. While this may sound sinister, the results are they are giving something back to the players, often for free!
What is the welcome bonus at The Grand Ivy casino and is it worth taking? The welcome bonus is worth £1600 in bonus cash and 100 free spins, but it's split into three stages. While you could judge a welcome bonus by the total rewards you can claim, we feel it's more important to judge the quality of the promotion, not the quantity.
The welcome bonus is a 100% deposit match up to £300 and includes 25 bonus spins for the iconic slot, Starburst.
If you are looking for an even better welcome bonus, check out our Casimba review.
Welcome Bonus Bonus Spins
What makes this welcome bonus special is the quality of slots you can play for free. Starburst is arguably one of the best slots ever made and remains one of the most popular slots at The Grand Ivy casino.
The welcome bonus on Starburst Slots gives 20 free spins on sign up. This is just one of the many positives which earn it a top spot at the 10 Best Online Casino Sites.
Can you Receive Promo Codes?
The Grand Ivy casino sends out promo codes to its players from time to time. Promo codes usually give players cash funds, free spins, or various other casino goodies. They usually send the codes out via email; you need to allow to contact you by changing your communication preferences. Some promotions might be region-locked, check the terms and conditions before redeeming.
How Good are the Free Spins?
The free spins you can get from The Grand Ivy casino are well worth signing up for. Sure, there are online casinos out there giving away 100s of free spins, but they are usually for slots nobody wants to play. At Grandivy.com, the three slots you can play for free are some of the most popular at the casino. They regularly appear in the popular games tab, and they also appear as top games at other online casinos.
After you have used your 100 free spins, you can get more if you are a VIP member or have a promo code. The three games you can play for free when you sign up are all developed by NetEnt, who have over 100 games on Grandivy.com. Be sure to check out the providers tab if you're looking for more high-quality casino games to play.
Can you get a No Deposit Bonus?
A lot of players are looking for online casinos with no deposit bonuses. Normally, these promotions have certain hoops you must jump through if you are going to get something for nothing. To receive some brilliant no deposit bonuses, you need to join the VIP program. The VIP system consists of four tiers, with each tier increasing the number of rewards you can claim.
The silver tier, which is the entry-level, rewards players with private invites to tournaments and a choice of cash funds or a birthday gift. The further up the VIP ladder you climb, the more no deposit bonuses and rewards you can claim, making the system well worth your time.
The Grand Ivy Slots
The Grand Ivy casino, like many of the establishments we recommend, has an enormous library of fantastic slots to choose from. There are over 100 titles from the likes of NetEnt, Microgaming, Play'n Go, NYX Interactive, Blueprint Gaming, and Red Tiger. If you are looking to play something a little different, there are over 100 other casino game providers to browse!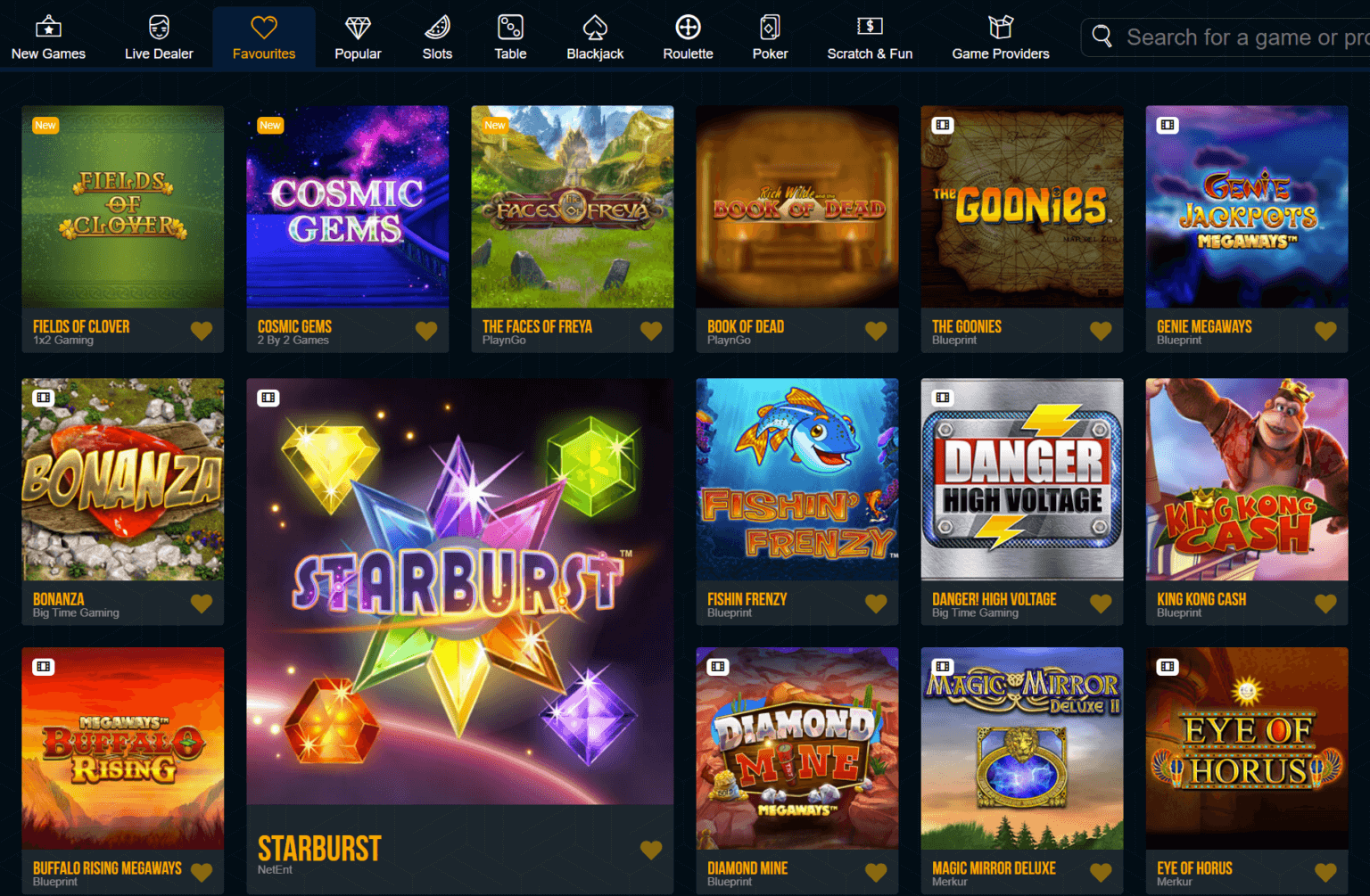 Not only does The Grand Ivy casino have a wonderful selection of slots, but it also regularly adds new games to the platform. On average, new slots and various other casino games get added to the casino's library every week, giving you something brand new to play. There is a unique sense of excitement playing a new online slot game, the next one you play could be your new favourite.
If you are not sure what to play, then thankfully, there are several ways you can browse the extensive slot collection at this casino. For starters, you can visit the tab dedicated to online slots, which shows the 1000+ options. You can also visit the popular games tab and check out the slots being played the most at the casino. One last option is to visit the providers page and check out the games from the most popular developers on the site.
The Grand Ivy Live Casino

Evolution Gaming provides the live games for The Grand Ivy casino, meaning there is a wonderful selection to choose from. Evolution gaming not only streams live poker, blackjack, roulette, and various other classic casino games, but they also have some incredible game shows.
A live game show is a mix of a classic TV game show with a traditional casino gambling game. The result is a scintillating game where your stake could get multiplied hundreds of times. Games like Monopoly Live and Crazy Time use a combination of RNG (random number generation software) and big six wheels to create a game of chance. This allows the introduction of minigames to the live game platform, increasing not just your potential winnings, but your excitement too.
They design the live game experience at The Grand Ivy casino with you in mind. Not only is there an assortment of live casino games, like roulette, poker, blackjack, and baccarat, but there are multiple variations of each. The variants have different rules, game speeds, and betting sizes, allowing you to choose exactly the right table. It's hard for an online experience to compare to a real brick-and-mortar casino, but The Grand Ivy casino does a fantastic job.
There are certain tools included on the live gaming platform to help you enjoy your time playing. The autoplay feature allows your bets to get automatically placed each round. The split-screen tool allows you to watch up to four live games simultaneously, betting on any game at the click of a button. Plus, you can watch live previews of each table before you join, allowing you to time your entry and avoid any croupiers you find annoying.
If you want to know how The Grand Ivy casino compares to other live casinos, check out our Spin Station review.
Is there Live and Online Blackjack?
Blackjack is a crucial part of any online casino, and it certainly feels that way at The Grand Ivy casino. Not only is there a magnificent range of live blackjack tables to enjoy, but there is a superb choice of online games too.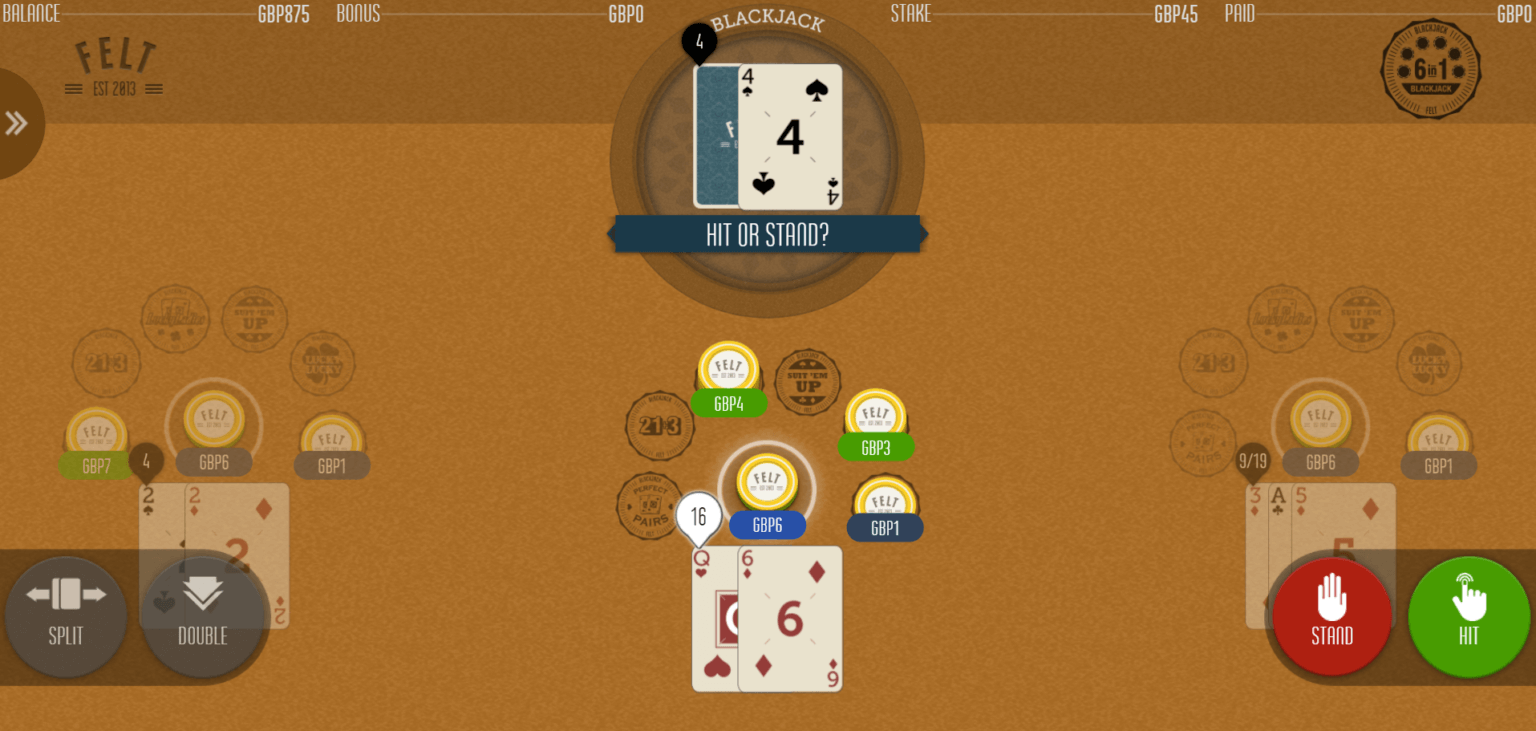 The live blackjack options include around 100 live tables, all of which vary in the speed of the game and bet size. There are side bets you can consider, plus the option to bet behind players if certain tables are full. When at the menu, you can see exactly how many players are in a game, meaning you can choose the exact seat you want at the table before even joining the game.
The online blackjack games offer even greater freedom than the live tables. Not only are there multiple games with different graphics, but they have a greater selection of side bets too. There are traditional blackjack games by NetEnt, Microgaming, and Iron Dog, plus more exciting variations like Blackjack 6 in 1 by Felt Games.
Whether you are looking for a high-quality live or online blackjack experience, The Grand Ivy casino is without a doubt a top contender for the Best Online Blackjack Sites.
Can you Play Live Roulette?
Roulette is a casino icon because of its bet types and exciting gameplay. The brilliant array of roulette games at The Grand Ivy casino allows you to experience the thrills from your home.
The choice of online roulette games was comprehensive. You can play several European Roulettes, each from a different developer with varying graphics and game speeds. If you wanted to spice things up, you could try out the American or Double Ball Roulette variations, provided by big names like NetEnt and NYX Interactive.
The live roulette games follow a similar trend, as there are several European tables to choose from. Each table has something slightly different, whether it's the game speed or the lack of a live croupier, each table adds more excitement. If you were looking for live roulette variants, there is French, American, Double Ball, and Lightning Roulette.
The choice of roulette tables at The Grand Ivy casino is terrific, rightfully earning it a spot on the Best Online Roulette Sites.
How Good are the Poker Games?
Just like the roulette, blackjack, and slots, The Grand Ivy casino provides enough poker games to keep almost everyone entertained.
The live poker games include Texas Hold'em, Caribbean Stud, and Three Card Poker. Although there are no poker games where you can take cash from other players, there is a fantastic choice of poker games. Although we would like to see even more tables added, the online poker selection makes up for the shortage of different live games.
The online poker games are very different from the live options, as there is a far greater choice. Poker games like I Luv Suits, Casino Wars, and Jacks or Better are excellent examples of the diverse options available at this casino.
The Grand Ivy Mobile Casino
It's vitally important for any online casino to have mobile support. Especially since playing casino games sat at your computer is nowhere near as fun as kicking back on the couch.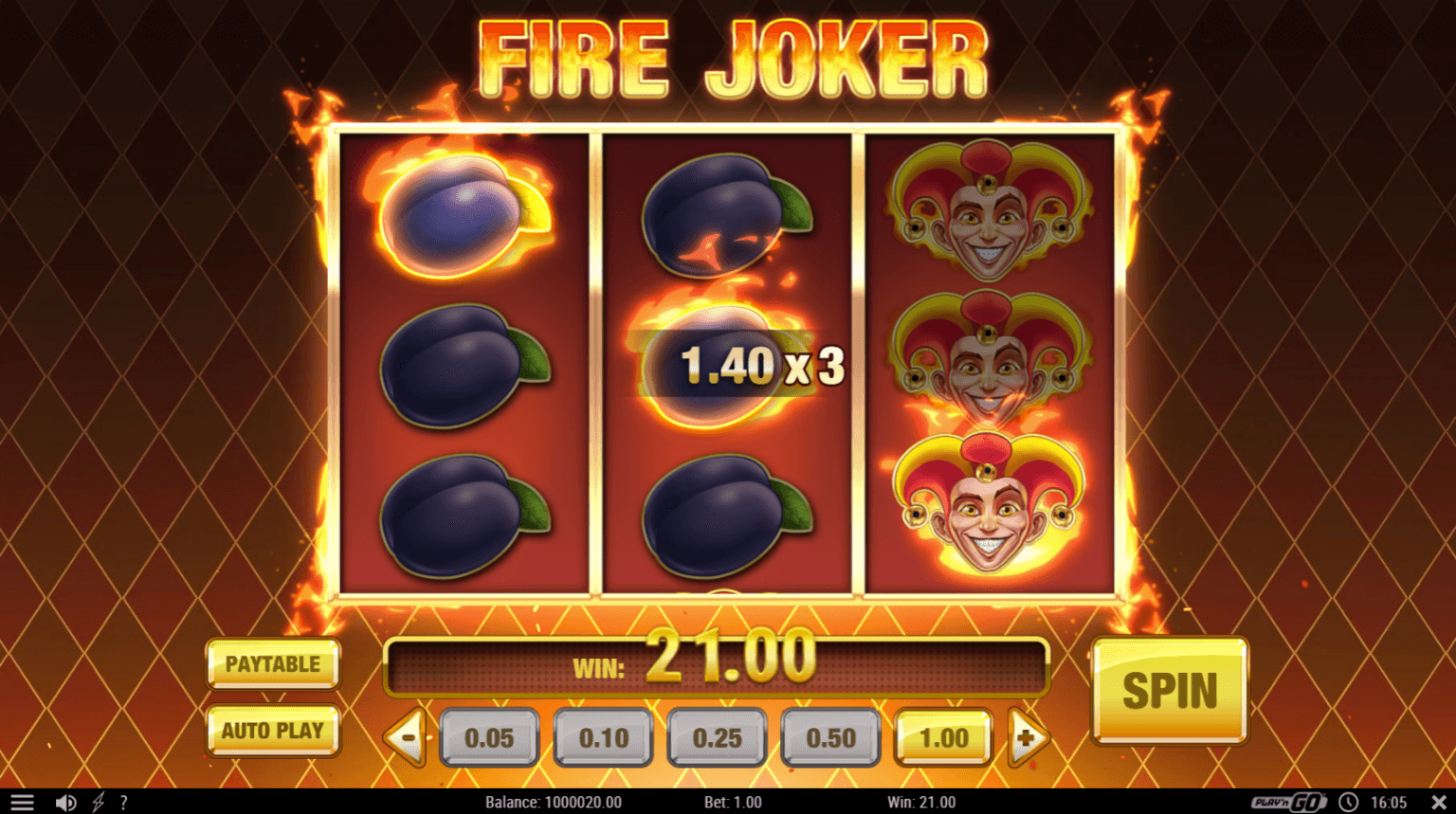 What mobile support does The Grand Ivy casino have, and how functional is it? You can visit the site through your mobile device's web browser. We tried the online casino on a variety of smartphones and tablets with no issues. You can, if you have an Android device, download The Grand Ivy casino app, which is available for free on Google Play.
The website remains fully functional and user-friendly on touch screen devices. One issue we noticed was the game icons often felt a little small, forcing us to zoom in. Other than this tiny gripe, our time with The Grand Ivy casino was trouble-free. We never had a game crash, lose connection, or shift orientation while we were mid-game. A lot of slots have support for both landscape and portrait orientation, allowing you to play with one hand.
The Grand Ivy Withdrawal Times
As with any casino recommended on the 10 Best Online Casino Sites, the withdrawal times were below the industry standard three working days. For clarity, we never waited over two days for approval.
If we had an issue with our withdrawal, reaching out to support was quick and easy. They would often solve our problem immediately. The live chat feature is well staffed and always has someone answering your queries come rain, wind, or shine.
Our Verdict

Overall, The Grand Ivy casino is an excellent online casino. It has a vast library of varied casino games just waiting for you to explore. The enormous library of games feels rewarding for anyone searching for something different. Whether you are looking for titles you haven't played from a large developer like NetEnt, or a game from a developer you never knew existed, the choice at this casino is immense.
The style and colour scheme is professional and refreshing. When staking your cash at online casinos, it often feels bizarre having all these over-the-top animated visuals and cartoon themes. Gambling is an entertaining pastime that can easily be taken one step too far. The serious theme at this casino helps you stay in the right frame of mind for online gambling, by re-creating the brick-and-mortar casino floor feeling from your couch.
While not every player will take to The Grand Ivy casino, it is a superb choice. Whether you are a beginner looking for a safe place to gamble, or a veteran looking for brilliant games and a good welcome bonus it is is worth signing up to.
Pros & Cons
1-4 hours e-wallets withdrawal time frame
Brilliant support team
Huge 3000+ Game Library
New Games Added Weekly
Well known Brand for Live Casino
No iOS app
Chat Support Only