Dream Vegas Casino Review – The Casino of your Dreams?
Dream Vegas is a suave and swanky online casino with fancy visuals and a theme inspired by the bright lights of Las Vegas. With its incredible choice of casino games and variety of slots, Dream Vegas is a superb online casino.
Before jumping into the details of what Dream Vegas does well, let's discuss what makes a good casino. For a casino to score favourably on our site, it must make every effort to be inclusive. In layman's terms, it must try to cater to all players.
Our first impressions of Dream Vegas were entirely positive. When you visit the site, you are greeted by some of Las Vegas' most iconic hotels, with working skylights and light shows. In the middle of the dominant image, there are three stern-faced players giving you the eye. Don't let our description put you off, these visuals set the scene and get you in the right frame of mind for gambling.
Beyond the main visuals, there are a couple of user-friendly features that take precedence over the site. Dream Vegas splits the casino games into several categories, including the most popular and the newest additions. This navigation bar follows you as you scroll down the page, so you don't have to jump back to the top to change genre.
Minor features like this give the immediate impression that the user experience here at Dream Vegas is a carefully considered one. These are features you may not even notice when you sign up, but they are there to help make your life easier.
Dream Vegas Promotions & Bonuses
The welcome bonus for Dream Vegas is rather generous when you consider how much freedom it gives you. There are casinos out there that offer more free spins, or higher deposit matches, but Dream Vegas' welcome promotion is well worth examining. Sure, you only get 120 bonus spins after three deposits, but they are valid for any NetEnt game. Just how many NetEnt games can you choose from at Dream Vegas? Currently, there are over 110 games from this one developer, with the majority being slots to use your welcome bonus on.
Another positive we here at Top 10 Ranked Casinos feel obliged to mention is how clear and concise the welcome promotion is. At the top of any page, Dream Vegas clearly displays your first three deposits and how much the casino will match. Once you click on the promotions page, the terms and conditions are plainly advertised, as is everything included with your deposits. This may not sound unique, but a surprising number of casinos make it difficult to find this information.

Whatever promotion you redeem, you want to receive exactly what they described. There is nothing worse than signing up to an online casino, thinking you are getting a deal, but not ending up with what you expected. This is clearly a problem Dream Vegas considered and has attempted to do something about it – which deserves some praise.
What are the Promos & Offer Codes?
The promotion at Dream Vegas follows a traditional three deposit system, where you need to make a minimum deposit of £20 three times to receive all your bonuses. The first stage of the deposit bonus is the most generous, as you can receive up to £800 in bonus funds and 50 bonus spins on any of the NetEnt slots. The second deposit is also generous to anyone looking to make a deposit of £3000. Depositing up to £3000 will cause a 40% match and 30 bonus spins for any NetEnt game. The last deposit is a 60% match up to £1500 and 40 bonus spins for, you guessed it, any NetEnt game.
This promotion was not the only one taking place at the time of review, there was a chance to enter a raffle for a car or lump sum of cash using loyalty points. While we could not generate enough loyalty points to enter, we can't rule out the possibility of you being able to enter, if you spend enough.
Free Spins
The free spins included in the welcome bonus are your only chance to spin some slots without having to pay. You get 120 bonus spins when you make three deposits, but these spins are subject to wagering requirements and other terms and conditions.
What was fantastic to see from an online casino was the freedom of choice at Dream Vegas. The bonus spins being eligible for any NetEnt game encapsulated the feeling of Las Vegas. We may not have been able to turn our bonus spins into cold hard cash, but we had a lot of fun trying!
Casinos giving out free spins is nothing new, in fact, it seems almost compulsory today. But that doesn't mean an online casino can't give you a bit of freedom to choose the game you want to play.
No Deposit
Currently, Dream Vegas does not have any no deposit promotions. Promotions do change frequently at many online casinos, but they did not change during our time at Dream Vegas.
When contacting support, they explained that the promotions at Dream Vegas change regularly. We plan on updating our Top 10 Ranked Casinos reviews if the promotions change.
Online Slots Variety and Quality
The variety of slots at Dream Vegas is impressive, which rightfully earns it a place on our list of the 10 Best Slot Sites. There are casino games from big names like Microgaming, and an abundance of slots you have probably never tried. Having a library as varied as this is not just impressive, it's potentially limitless fun. While we haven't counted exactly how many slots there are, our estimation is over 1000.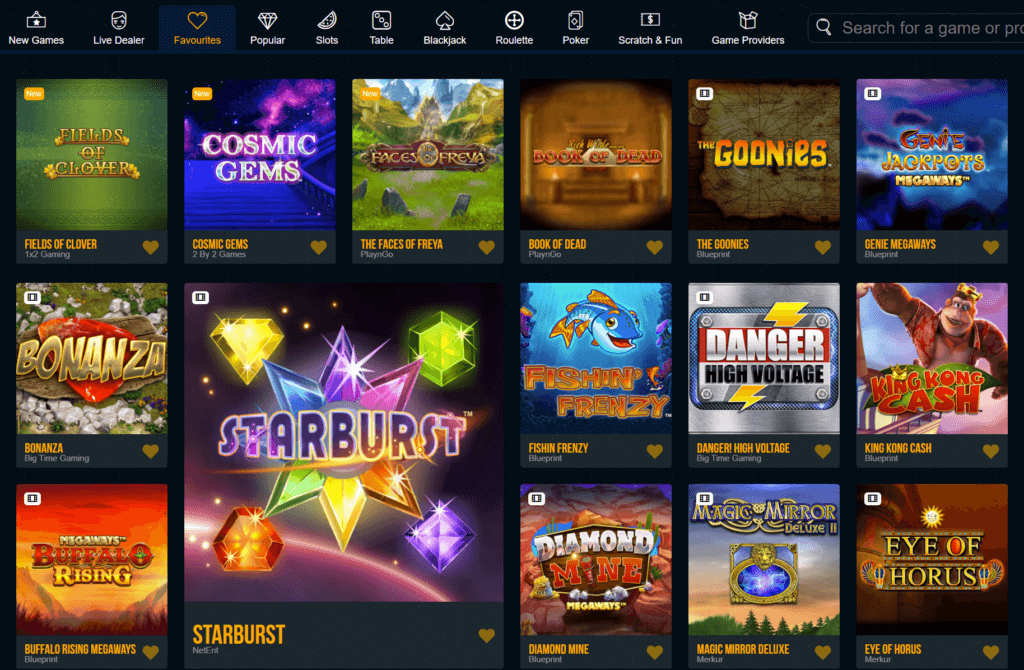 We often see online casinos with a cherry-picked library of slot games from only the best developers. While this may sound ideal, it's underwhelming. In the same sense, where if you only ate the very best food on the planet, you may eventually grow tired of it. You would need to try other foods to make you appreciate what you've got, or you will take the best for granted. The same applies to slots. If you spoil yourself with only the best, then you will never enjoy the rest! When playing slots, the games you normally overlook will either make you appreciate the slots you play, or help you find a new favourite.
An online casino that offers both the best, middle of the road, and unheard-of titles is the place to be. Having the choice to play the best slot games over and over is not a problem, its being forced to play only the same ten or 20 titles feels repetitive. Being able to pick from a variety of different games is the way online slots should be!
If you are looking for an online casino with just as good a slot selection as Dream Vegas but with a brighter theme, why not check out our review of Casimba!
Live Dealer Games and Selection
The selection of live dealer games at Dream Vegas is comprehensive and varied. There are multiple live games to play, including casino classics, like roulette and high budget entertainment with game shows. There are often multiple tables to choose from, each of which displays the wagering requirements and how many players are at the table.
The choice of live games includes several tables of roulette, blackjack, baccarat, poker, and many weird and wonderful game shows. The wide assortment of live games allowed us to swap between tables when we felt they were cold, or if there was a croupier that was getting on our nerves. The abundance of choice here at Dream Vegas is nothing but a good thing.
With an incredible collection of live tables and options for high rollers, Dream Vegas has live games for everyone! Making Dream Vegas one of the highest rated casinos on our 10 Best Live Online Casinos.
Dream Vegas Online Blackjack
Once again, the varied array of blackjack games surprised us, earning it one of the top spots on our 10 Best Online Blackjack Sites. There were over 90 live blackjack tables to choose from at any given time, with minimum bets starting from around £1 and ranging to £500. There was also the opportunity to bet behind certain players when the tables were full.
If you were looking to play blackjack against the computer, Dream Vegas has an excellent choice of games. There are multiple blackjack games to choose from, each with its own art style and unique sounds. Other blackjacks have a range of side bets for you to consider, with the possibility of much higher winnings than the usual game of 21.
Whether we got lucky during our time playing blackjack at Dream Vegas does not matter, especially since no two hands of blackjack are the same. What matters to us is the incredible range of tables and blackjack games for you to play. So, whatever player you are, and whatever your budget is, there is a table waiting for you at Dream Vegas.
How good is the Choice of Roulette?
Roulette is a casino icon for a good reason, it's very entertaining. We all have those days where we can do no wrong at the table, guessing the next colour without hesitation. But we equally have those days where, for no rhyme or reason, we are just off pace. We are probably not alone with our relationship with roulette, but does Dream Vegas have good options?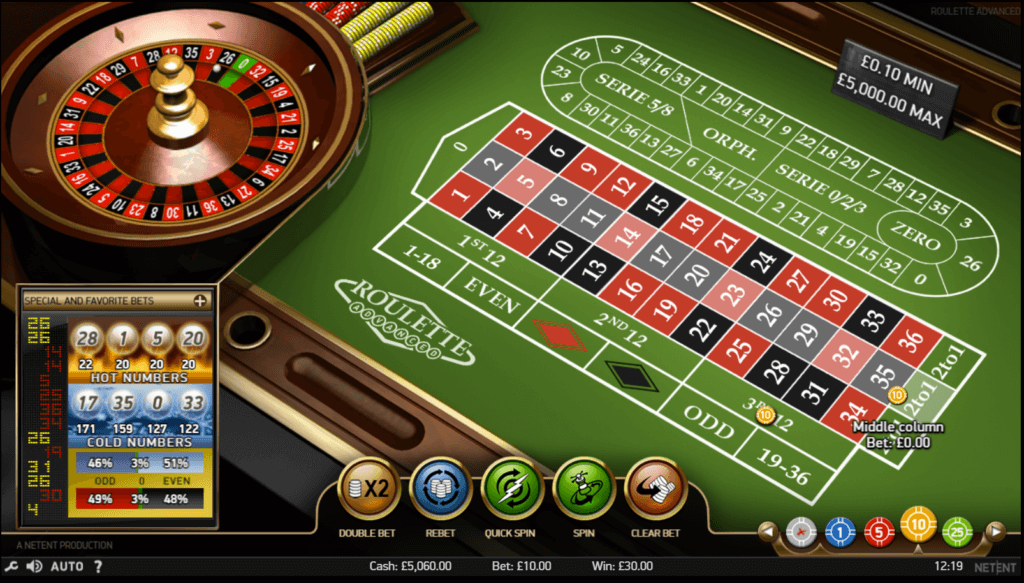 Dream Vegas has an excellent selection of computerised online roulette games. At Dream Vegas, you get the choice of European and American roulette from a multitude of developers. These developers include NetEnt, Microgaming, and 1×2 Gaming to name drop a few.
If you were looking to play live roulette, would Dream Vegas meet your expectations? We think so! Not just because there are several tables to choose from, but the variety as well. If you were looking for European roulette, there are multiple tables including automated ones if you don't want to talk to a croupier. There are speed roulette tables for players looking to play at an even quicker pace. Plus, Dream Vegas also has lightning roulette for players trying to 500x their winnings.
Overall, it's hard to find a fault with Dream Vegas' roulette offerings, which is why it achieved such a high score on our Top 10 Online Roulette Sites. There is a brilliant selection of live games and variants for every type of roulette player, which is great to see!
Is There Online Poker?
Dream Vegas has a brilliant choice of table poker games to choose from. This results in there being no support for any player versus player action, only poker where you play hands against a croupier and take money from the house. New players who have never played poker against other players should start playing at a casino like Dream Vegas to learn the ropes. While the house is unforgiving, we assure you random players from around the world are often way harder to beat.
The choice of live poker at Dream Vegas is pretty good. There are three types of Texas Hold'em, including the often hard to find two hand hold'em. The other two live poker games you can play at Dream Vegas are Caribbean stud and three card poker.
If you were looking for an online casino to play poker against the computer, Dream Vegas is a better option than it seems. There are your usual Texas Hold'em games and variations, including Hedge'em. Plus, there are iconic video poker games like Jacks or Better. If that still doesn't satisfy you, then you could play Mississippi stud, Fortune Pai Gow poker, or Three Hand Casino Hold'em.
Whatever poker game you are looking to play, use the search bar to find it. There are far too many casino games on Dream Vegas to stumble across naturally, so it's quicker to search for it.
Dream Vegas Mobile Casino
One criterion we pay a lot of attention to when reviewing online casinos is mobile compatibility. This means we are testing the site on a multitude of devices across several web browsers. While we cannot test Dream Vegas on every single browser and device under the sun, we are confident that our results will correspond to you.
First impressions of Dream Vegas on mobile are impressive. They have reduced the header image and various navigation bars in size yet remain legible and functional. They have not changed the icons' size for the casino games too much, which is a good thing because we often recognise a game from its logo, rather than the text.
With that being said, they have reduced the text that accompanies the individual game icons on Dream Vegas a little too much. The yellow text which tells you the name of each game is too small and often requires some effort to read. This is not a major problem, as the game icons themselves usually have the name of the game in fancy big letters.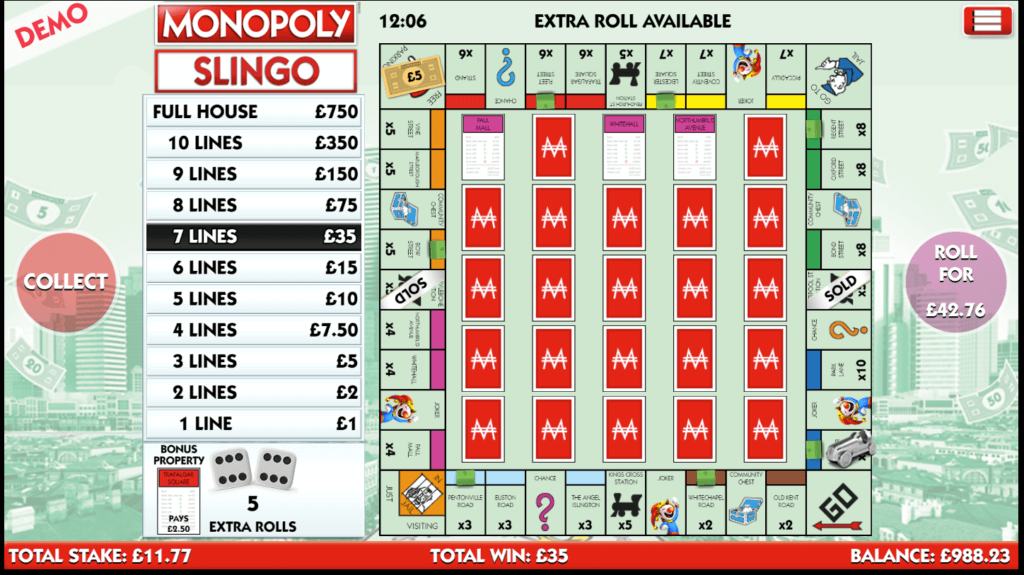 Interestingly, the navigation bar on mobile has a reduced number of tabs to cycle between. The casino icons seem to be the ones who suffer from this decision, as there are no tabs for roulette, poker, and blackjack. This is not a huge inconvenience, especially since the search bar can do any heavy lifting for you.
One last thing to mention about Dream Vegas on a mobile device is to use the recommended browser. Depending on the browser you use, they can crop out certain aspects of the game, making it difficult to exit back to the homepage.
If you are looking for a casino designed for mobile devices, check out the Temple Nile review.
Dream Vegas Withdrawal Times
The usual withdrawal time for online casinos is between two and three working days, and more often than not, the first time you try to withdraw will take the longest. This was the case at Dream Vegas as our first withdrawal took three days to process, and the next took two.
When we contacted support about the withdrawal times, they assured us this is normal as they have to do certain background checks before they can allow you to withdraw for the first time.
While waiting two days to receive your money is never a pleasant experience, it is quicker here than the average online casino. Dream Vegas also supports a large range of payment methods, so waiting times may vary depending on your method of choice.
Dream Vegas Final Words
Our overall impression of Dream Vegas was resoundingly positive. We had no problems signing up, contacting support, or playing any of the hundreds of casino games during our visit. The support team was easy to contact and rarely involved waiting longer than five minutes. The live chat was useful, but often always asked to confirm personal information before helping you with your problem.
The colour scheme and graphics of Dream Vegas remained pleasant and easy on the eye for the entire time with the online casino, something we wish we could say about every casino we visit. Navigating the site was trouble-free, and we rarely had to wait when changing game tabs.
Dream Vegas clearly displays useful account information, including separate tabs for pending and accepted withdrawals. The online casino also includes a host of responsible gambling features meant to help reduce losses. These features comprise deposit limits, time-outs, and self-exclusions.
If you are looking for an online casino to play a wide-ranging mix of casino games, then it's hard for us not to recommend Dream Vegas. Whether you are only looking for slots, or table games, there is more than enough choice and variation at Dream Vegas to earn it the title of a brilliant online casino.
Pros & Cons
Instant Withdrawals
Trusted Casino Brand
Optimized for Mobile
Various Deposit and Withdrawal Options
3,000+ Games to Play
Lacks Casino App for iOS
Missing tabs on mobile